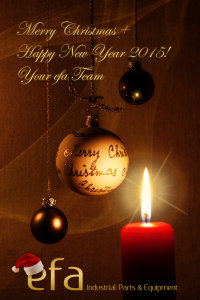 Once again we would like to thank you for your cooperation and support, as we approach the end of this year.
This year we have again decided to support charitable campaigns with donations:
Arche – Mittagstisch für bedürftige Kinder! (Lunch for needy children)
Kältehilfe – Hilfe für Wohnungslose im Winter (Help for the homeless in winter)
We would be very happy about more support for these two or similar aid projects.
We wish you and your staff a Merry Christmas and are looking forward to strengthening our cooperation in the coming year.
Kind regards
Your efa Team